Another style sunday...when I was thinking about what to share when it came to style this weekend it was clear that I had to share my recent obsession with Tassled Earrings. I don't own a pair yet but I am certainly intrigued.
The long tassled earring go hand in hand with the 70s chic look of Spring/Summer 2011. Louis Vuitton Spring 2011 was not only full of bright colour palettes but beautiful beaded tassled earrings in a smoky black. These earrings reach the end of the neckline (in some cases even further down) and are beaded full from earloop to neck with several strands of beads.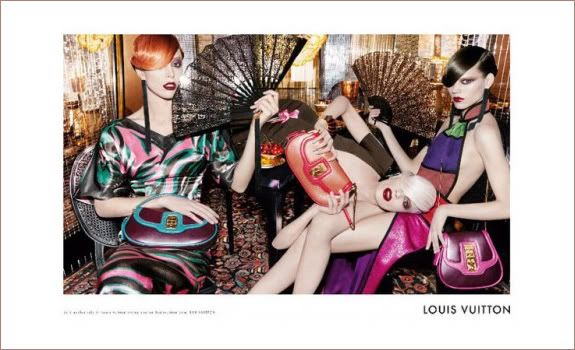 I started noticing these earrings after the season finale of Gossip Girl where Blake Lively was rocking a pair of black beaded tasseled earrings by Oscar Del La Renta. I mean she can rock any look but they looked so hot on her with her hair tied back (see below picture of Blake Lively).
Check out two pairs from Oscar De La Renta in midnight blue and sea green. Unfortunately these earrings run from 300-600CAD, so I am hoping the Aldos/Zara's/H&M's of the world will bust out with knock off looks that the rest of us can afford!